Coaching starts from
Initial consultation to map out experience & goals
Basic Training Peaks account
Setting up of personal heart rate & power training zones
Monthly training plan delivered via Training Peaks with detailed workout descriptions that can be imported in to Zwift, TrainerRoad, Garmin, Wahoo
1 x 20 minutes 1-2-1 consultation to discuss progress and advice in person, on phone or Skype (rider initiated)
Other services can be added to the coaching packages tailored to each athletes individual needs
1-2-1 On Bike Coaching Session
£40
for a 60 minute session
1-2-1 coaching session out on the road or at the Success Cycling Training Centre to improve your cycling skills, confidence out on the road, fitness levels, motivation and race/event tactics.
Power Profile Testing
The Power Profile Test (PPT) is used around the world to identify talent for all cycling disciplines. This testing can quantify your maximum aerobic power, your sprinting ability and your anaerobic capabilities in as little as one session. It provides you with performance benchmarks after each test you do. Allowing you to maximise your training time and adapt your training to get results fast. Train smart. Race smart.
As you likely know, the key point of reliable testing is finding a set of roads where weather, wind, and traffic don't wreck your ability to sustain maximal effort throughout. This can be extremely tricky outdoors, as even a slight dip in the road makes it very difficult to sustain max wattage. That's why I'm a big fan of testing on the indoor trainer where you have a controlled environment.
Training Peaks Power Certification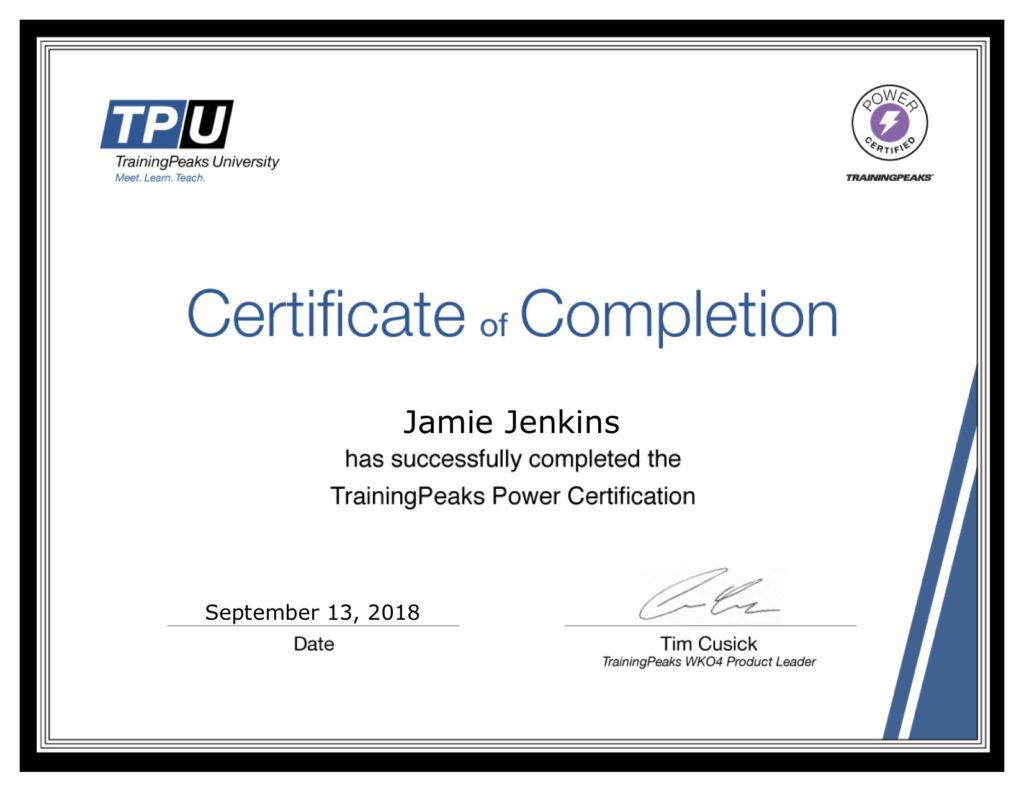 Training Peaks Strength Training Certification
Training Peaks The Physiology of Endurance Certification
Testimonials
Zoe Parker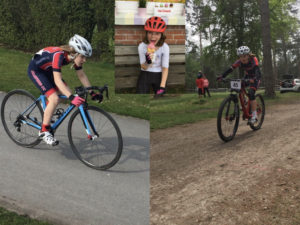 HI Jamie
Just wanted to drop a note to say how thrilled we have been with your coaching skills whilst helping our daughter Zoe. Zoe is an u12 rider at the minute, she regularly races all disciplines and your help was invaluable with her gearing selections and high speed cornering going into the West Mids circuit racing league this year (2019)
Since our sessions we have been so impressed with your friendliness towards us, the genuine interest as to how Zoe is getting on in races and the the advice you have given has been second to none.
Zoe looks forwards to seeing you and your family at races and is always keen to take on board advice that is given. She sees all of you as friends and loves spending time with you.
We will endevour to continue using your 1-2-1 services as and when necessary as her cycling career progresses
Thank you so much Jamie & co.
Adam and Julieann Parker.
Kinga Ingram
I entrusted you last September to direct and drive my daughter Kinga Ingram to be a successful competitive U16 cyclist to support the on track training from her club Halesowen Athletic and Cycling Club.
Your hard work, dedication, analysis of data and the design of Kinga's performance training plan to meet and exceed our goal as a first year under 16 has resulted not only with success on both track and road this past twelve months but an invitation from British Cycling to join their Apprenticeship Program.
We have had get a letter with the comments from British Cycling, and I quote:
You have received this invitation because you have been identified as a hardworking, skillful bike racer who has the potential to develop into a successful world class athlete in the future. We would therefore like to offer you the opportunity to become a GBCT Apprentice for 2018-19
congratulations once again – this is a terrific achievement and something you should feel very proud about. We are excited to welcome you to the performance pathway and we look forward to supporting you on your journey toward World and Olympic success
The above only proves your coaching and technical skills to support the development of not only adults but youths is spot on.
Kinga did the work but you set the plan and your moto #trainhardraceeasy certainly has benefited Kinga, Thank you.
Looking forward to your continued support. 
Best regards
Stu and Ela Ingram.
Michael Boddice
"I started training with Jamie, at his studio around 18 months ago, I was a 4th Cat racer struggling to hang onto the pack. Within 6 months this had all changed and I was soon towards the sharp end and achieved promotion to Cat 3. In 2018, I employed Jamie as a coach, with the goal of qualifying for the UCI Gran Fondo World Championships. With Jamie's training plan, advice and encouragement the goal was smashed, and I rode the Worlds! My fitness has improved massively, along with my confidence on and off the bike. I was a World Class Motor Cycle racer and understood that you need the very best people around you to achieve your potential, there is nobody better than Jamie Jenkins".
Jan Golding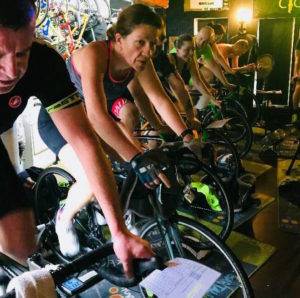 "I highly recommend Jamie and Success Cycling, the turbo sessions I did with his groups over last winter made a huge difference to my cycling pace and stamina. Also if you are new to turbo training, the group is a great way to familiarise yourself with it and to get your questions answered".
Leah Ball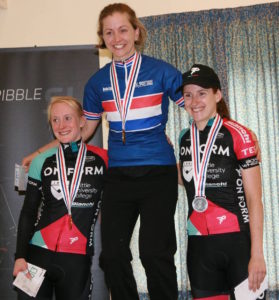 "I started being coached by Jamie in March 2017, I'd been doing local track and crit races. I wanted to step up a level and needed a training program tailored to my specific needs and goals. I set a target of the National Masters Championship, which I managed to win! Highlights and goals for 2018 were the Tour of Cambridgeshire Worlds qualification race where I finished second, followed by the Masters World Championships in Italy, where I finished in 20th place. I also competed in the National Team series. The training set by Jamie was targeted at these specific races and helped me achieve the results I did. His advice and coaching has improved my riding, racing and all round confidence on the bike."
Vicki Boddice
"Over the last couple of months, I have been having one-to-one coaching sessions out on the road with Jamie. He has been helping me improve and build strength whilst climbing. Before every ride, Jamie sets goals and targets for the ride. He has helped me to understand how to perform consistently on a climb and each week I have seen an improvement in my climbing and general fitness. I find the road rides challenging but rewarding at the same time. I highly recommend Jamie for his professionalism, advice and encouragement."