Surviving The Festive Season
Christmas can be a time of over-indulgence, but if you give in and follow the "Oh go on then I will have another, it is Christmas after all" way of thinking then you may come to regret it when at the start of January you look like you are ready to audition for the role of Santa in next years Christmas blockbuster movie!
Follow these simple steps to keep yourself in check over the holidays:
1. Be Flexible – Work Exercising Into Your Day
Exercising over the holiday period can be more difficult than any other time of the year. You have more social commitments and lots more temptations put in front of you, such as the the box of Quality Street your partner insisted on buying, or that box of mince pies that keeps calling out your name. Whilst you may not be able to stick to your normal training schedule over the holidays, there is other ways you can still stay active whilst spending quality time with your family. Why not try fitting in a nice family walk on Christmas / Boxing Day, a couple of hours spent out in a local Forest can be great fun and also help to burn off some of those extra calories.
Cooking the Christmas dinner? Try adding some body weight exercises such as squats, lunges, star jumps or push ups while you wait for the carrots to come to the boil if Turkey is in the oven.
Ok, so you may not have time to get in your normal two-hour chain gang, but you can still get some great benefits from a short high intensity turbo session. Just 30 minutes of some hard hitting intervals can be enough to burn off that extra helping of Christmas pud. Check out our Free Time Saver Success turbo training video here: Time Saver Success
2. Eat Slowly & Stop at 'Satisfied' Instead of 'Stuffed'
There are a couple of big reasons for this: Physiological: It takes 15-20 mins for your digestive system to let your brain know that you're satisfied. Slowing down at meal times allows that to happen before you overeat. When you slow down and savour your food you feel content with much less. This means that you'll eat less but enjoy what you've eaten more.
Indeed, when eating slowly (and stopping at 'satisfied' instead of 'stuffed') you can try ALL the delicious foods on the Christmas buffet without guilt or the need to work it off later.
3. Don't Forget About The Fruits & Veggies
A bigger intake of fruits and vegetables and those vital vitamins and minerals needed to stave of all those common colds and flus around this time of year. So don't pass on those brussel sprouts and take an extra helping of fruit between meals as a snack to keep your body in tip top form.
4. Drink Some Water
Water is your friend! Not only does water help you to stay hydrated, it also helps you to feel full, decreasing the likelihood that you'll single-handedly make that tray of Christmas biscuits disappear!
When consuming alcohol aim to drink 1 glass of water for every alcoholic drink. If you've ever looked for information on reducing the effects of a hangover, you'll have likely seen this recommendation on every site you've read. It's included on them all for a very good reason; it works!
Having a drink of water between every alcoholic drink will keep you well hydrated throughout the night. You'll be less likely to have a hangover the following morning and heading for the drive-through McDonalds for a sausage and egg mcmuffin hangover cure.
5. Savour the Experience
One of the best things about Christmas food is that it is usually eaten only on Christmas Day. Take some time to enjoy these once a year delicacies and make sure you eat slowly to savour the experience. Not only will eating slowly heighten your enjoyment, it will also help you consume less calories!
6 . Don't Beat Yourself Up!
Except that at Christmas time you may not follow the perfect nutrition habits we all associate with an athletic lifestyle, but understand it is only a few days out of the year, so it is ok to let yourself go a little and just concentrate on enjoying your time with family and friends.
Set a date for when you will get back on track with your healthy eating and plan ahead so you will see success.
Now would be a great time to check out the new Cycling Training Academy. Starting on the 2nd January, I will be running a 30 day cLEAN eating challenge for all the members in the private Facebook community where you will get the support you need to kick start 2019 in the right direction and help to smash your New Years goals.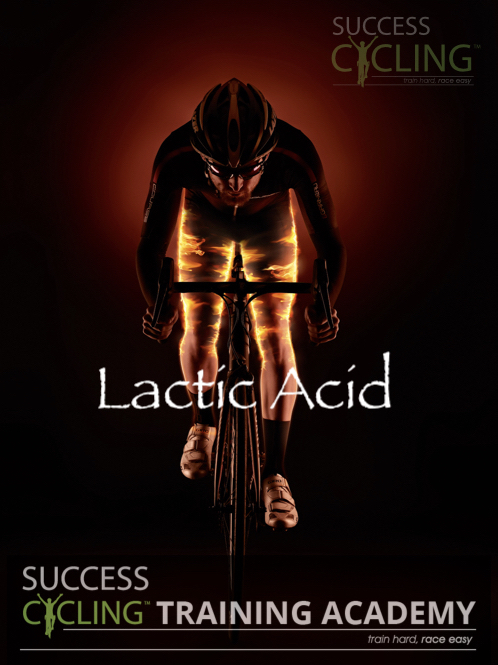 I have recently noticed one of my coached riders mention lactate in there comments…