Take it Easy, Rest after a Hard Season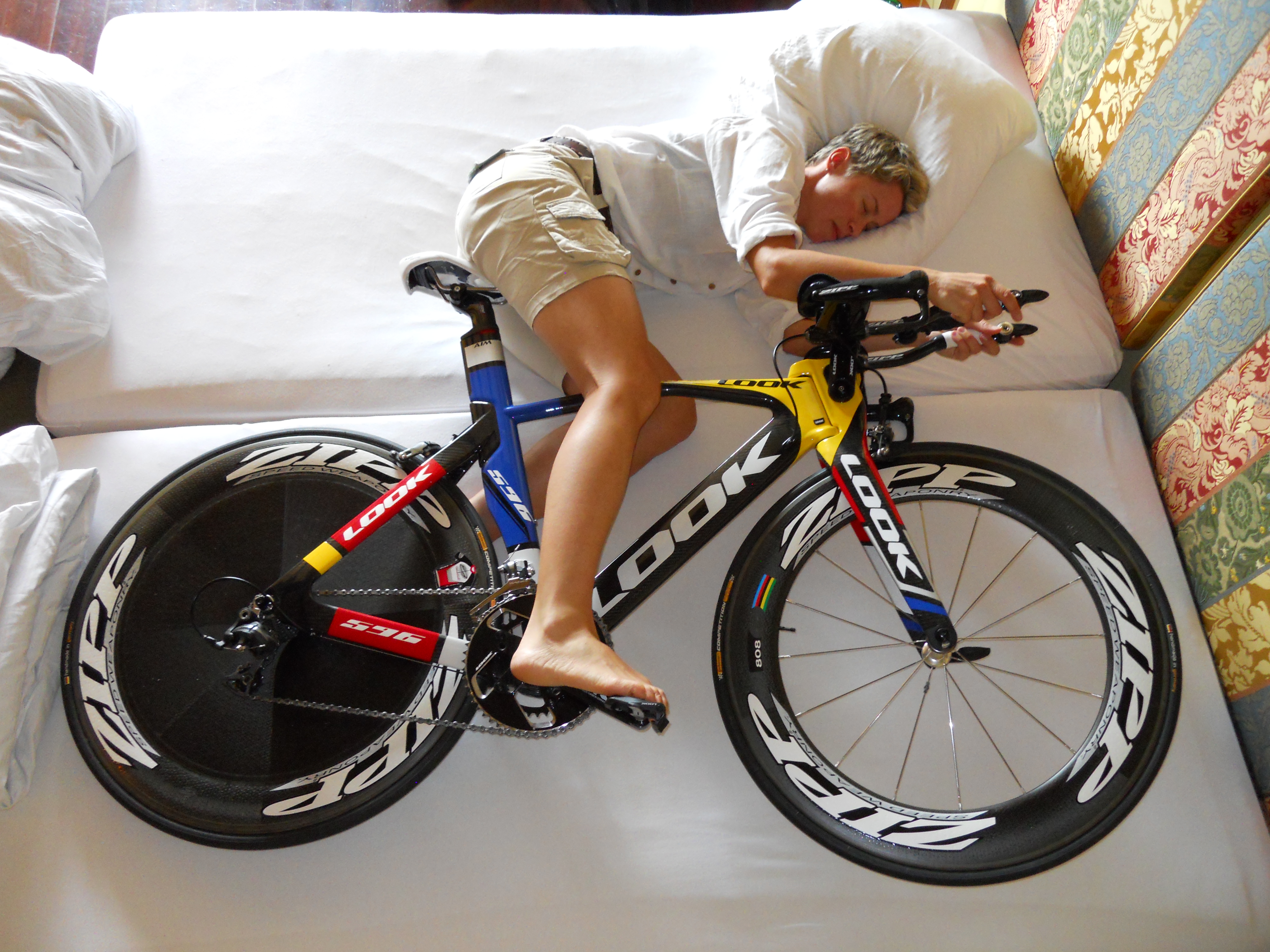 After a long season we can all benefit from an off-season break, regardless of the level of competition or training we do. No one can maintain focus and motivation all year round and time off will allow you to return to your training refreshed and enthusiastic. Low level amateur cyclists are often the ones that maintain an iron will all year, depriving themselves of treats and social lives. That's not healthy – everyone needs some time to have fun and most of the pro riders have a more balanced 'ride hard, play hard' mentality. The trick is to know what is appropriate and being able to draw an end to a break before it damages your fitness.
Some riders fear time off, worrying that it will lead to loss of fitness, weight gain or that they will revert to a completely untrained state just by having a couple of days off or going out for a few beers and a curry. Not so. A planned break is a healthy, useful part of your fitness programme for the year. It will review your focus, raise your motivation and give you the fresh enthusiasm required to make a start on your winter training.
Many pro-riders take three weeks off at the end of their season. You will lose fitness in these 3 weeks, but there are many psychological benefits of having a complete break and you can soon catch up from three weeks off the bike. Other things have a chance to take priority. The key is to listen to your own body and mind. If you're lacking in enthusiasm and feel tired, it is definitely worth taking a break. If you really want to keep riding, then there's no reason why you shouldn't but don't follow any structured training at this time.
I look to start rebuilding my fitness from the first/second week in November with 4-6 weeks steady base training including Core Training. Each week gradually increasing the duration/frequency, including a weeks' recovery every fourth week. I add higher intensity interval training from mid-December. A good time to look to head abroad is end of January, start of February to get in some quality miles in the sunshine.
Review your Season
Now is a good time to take a moment to review your progress this year and set some goals for the coming months. What have you managed to achieve over the past season? Look back at what you have done or perhaps didn't do – races you've entered, miles ridden, or even where you have failed to cover the miles you hoped to ride – it's a great way of realising how far you've come, what you've achieved and, more importantly, where you can go from here. Instead of regarding this time as the 'off period', see it as a pit stop, a chance to refuel ready to push on again.
One technique I use is to write down my achievements or progression throughout the year. This makes it easier to see the bigger picture, where I hit my form and was riding well and where I found it difficult. If I was riding well, it may have been because it was warm weather. On the other hand I may have struggled. Perhaps I had been feeling unwell or I was still carrying some extra weight from a summer holiday with the family? All the little notes help me evaluate my season and when I come around to this time next year I will be able to compare results and see where I've improved (hopefully).
You may start to see patterns emerging; you may ride at your peak during April to May – the beginning of the season and dip in miles in July. Ask yourself – why? Whatever the reasons, whatever the patterns, reviewing them will help you become a stronger, fitter cyclist.
When reviewing your season, it's important to remember that if you haven't achieved what you set out to do, don't panic. It is easy to slip into a mini-depression come autumn. Try turning negative thoughts on their head. Instead of thinking the season has been a blow-out, set out a plan of how and where to go from here to ensure the same mistakes are never made again.
Goals for Next Season
This is where goal setting comes into play. During the winter try setting yourself short and long-term goals. Long-term goals may be harder to keep, as unforeseen situations may arise. For example you may want to compete in a race in February. But what happens if we have really bad weather and heavy snow starts to fall? You could see yourself off the bike for weeks, which will put you behind schedule. Your mindset will change, your stress will increase and you may find yourself either giving up completely or pushing yourself even harder to make up for lost time, which could lead to exhaustion before the summer season has even started! Remember, the plan is to keep riding during the colder days, not to kill yourself.
Weekly or daily goals are far more important because they focus on the present and are far more flexible. If you can't do one day or don't fancy it, then you'll know what you have to do over the coming days to meet your weekly target.
During autumn and winter, why not try setting yourself the weekly goal of completing 100 miles a week, for example? If you ride 25 miles on a Monday and miss Tuesday, Wednesday and Thursday, you know you have three more days to fit in the remaining 75 miles.
During the latter part of the year, half the battle is in the mind, the obstacle being facing the prospect of five or six months of extremely cold weather. Markers or timeline pinpoints are good ways to help you get through seemingly endless periods of time, because they break them into segments.
During the harsher weather, our motivation levels start to drop. It's hardly a surprise. When it's cold and wet outside, the prospect of riding your bike isn't very appealing. Unfortunately as our riding time starts to dwindle, so does our precious fitness, which we have worked so hard on during the summer. We throw our hard-earned rewards out the window. Its human nature: we all need a kick up the backside to get us going and something to 'work' towards.
Why not try a winter sportive, or perhaps a weekend away ride? And don't necessarily look at these as something to compete in and win – fun and enjoyment is important as is something to work towards. This way, you will have a long-term goal to strive for, with smaller short-term goals to achieve along the way. Once that is done you can look towards your next event and the process continues. The cycling, fitness and enjoyment remains.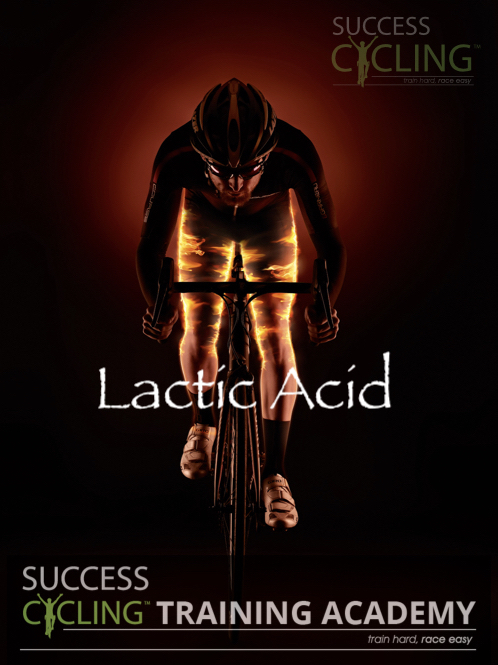 I have recently noticed one of my coached riders mention lactate in there comments…